Minimum Technical Standards for Seed System Assessment (SSA) in Emergencies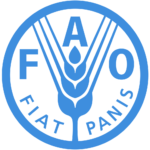 This brief focuses on the minimum standards needed in a Seed System Assessment (SSA) for the work to be considered technically sound.  While they were finalized pre-COVID-19 pandemic, they are perhaps even more relevant right now,  during this period of planning and implementation of an ever-growing (exploding!)  number of seed security projects. Note that these standards were developed and negotiated over a two-year period reviewing assessment methodologies, field reports, and implementation plans.They are grounded in reality and practical.
Such minimum technical standards will enable the humanitarian community, governments, funders and other stakeholders to have greater confidence in assessments performed by a wide range of actors. These standards should also guide program quality leads to ensure that key 'minimum standard' aspects are included during the planning, data collection, data analysis, or roll out phase.
Seed system assessments may be conducted in suboptimal circumstances.  There may be security concerns, language barriers, challenging working conditions (i.e. difficult roads), and very short time frames—in order to plan sufficiently for an upcoming season.  For these reasons, the identified list of minimum standards contains just the essentials – it is a pragmatic list – not an academic one.
Among the features to highlight, particularly during this period of COVID-19 and seed response:
 ALL seed systems farmers use need to be assessed – formal, informal, and integrated;
  

Demand – farmers' wants and needs – has to be as central as the supply analysis

;
  

Feedback systems – are essential, not elective

;
 Short-term (stop-gap) response, often needs to be complemented by follow-up, medium-term planning.
Comments/critiques are always welcome  (coordinator@seedsystem.org).  We are all learning and adapting.